ENVIRONMENTAL POLICY STATEMENT
Climate change is an existential threat, and the window to address it in a meaningful way is closing.
TAKING RESPONSIBILITY
At Dock High, we recognize that responsibility for reversing our current course falls not only on governments but on individuals and organizations. Serving outdoor industry brands and operating as an important part of their supply chain makes it especially important for Dock High to adopt a mission critical commitment to environmental responsibility. To that end, we partner with Carbonfund.org to measure and reduce our carbon footprint and offset whatever we have not eliminated. We seek to partner with outdoor industry brands and suppliers that share our values and commitment to environmental health and responsibility.
OUR POLICY
Our environmental policy is built around the following key focus areas, company commitments and initiatives to reduce and offset our carbon.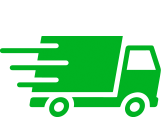 TRANSPORTATION
Measure and offset Dock High controlled shipping/freight related emissions.

PACKAGING
Use efficient packaging design and materials to reduce waste, which includes the use of packaging materials made from recyclable or sustainably sourced materials.

WAREHOUSING
Our sustainable warehousing efforts include energy-efficient lighting, LED technology, office occupancy sensors, on-site recycling programs, and programmable heating and
cooling systems.

VISIBILITY & REPORTING
Issue an annual company sustainability report outlining Dock High's performance on our environmental policy commitments.