OUR NICHE
We provide warehousing, order fulfillment and tailored support services exclusively to outdoor lifestyle brands.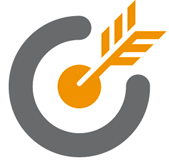 Dock High's mission is straightforward — to be the best third party logistics (3PL) provider serving the outdoor industry. Achieving this requires consistent improvement and refinement of our processes, and we love the challenge that presents.
Our boutique size is a major advantage. We're mighty enough to handle big jobs, yet small enough to remain nimble and responsive while still providing the personalized service that is our trademark. We are ideally suited to partnering with brands generating $5-$30 million in annual revenue.
Since Dock High partners only with outdoor lifestyle brands, we are experts in the industry. But we're more than just knowledgeable, we're also passionate. We understand your customers because we are your customers—outdoor enthusiasts inspired by nature who are proud to be part of this vibrant and dynamic industry.
We specialize in the intangibles: fostering lasting relationships, understanding your business goals and needs, finding creative ways to improve your bottom line, and building camaraderie and a shared sense of purpose among our clients, employees, and vendors.
We carefully vet all potential clients to ensure we're a good fit, and we think you should be equally choosy when selecting your logistics provider. Our niche focus is an advantage provided we share certain traits with our clients. The primary requirements are that you are an outdoor brand, that your internal system can send outbound orders electronically using XML or CSV files, and that your leadership is committed to a vested relationship with Dock High as your 3PL, among others.

OUR IDEALS
Dock High is committed to three ideals: Community, Excellence, and Vitality. These ideals guide our leadership, influence our hiring decisions and help us choose outdoor brand partners that share our values and approach to teamwork. Putting the best interests of our clients, partners, and suppliers first is the surest way for all of us to succeed.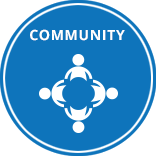 Our community includes our partners, employees, and suppliers.
We all rely on each other, and are vested in our collective success. With the proper support, we make each other stronger while building lasting relationships.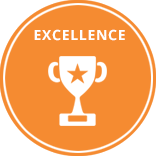 We set high standards for ourselves and our company.
We only recruit and train employees that expect excellence from themselves and their co-workers. We rely on best practices, technology, dedication to accountability, and rigorous KPI tracking to drive sustainable results.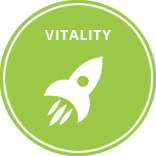 An energized workplace delivers higher productivity & accuracy.
Vitality fosters teamwork and a supportive environment, producing a focused, engaged, and happy workforce.
SMALL TEAM, BIG SERVICE
Our small size and agility allows us to provide the personalized attention you deserve. We don't just work with you, we join forces.
OUR TEAM
Dock High was created in 2010 by logistics industry veterans passionate about the outdoor industry. One of the first things you'll notice about us is that we love what we do. The smiles you see on our faces are there for a reason.
Dock High's management team has more than 30 years of diverse collective experience with logistics, warehouse operations, order fulfillment, and related technology. We have worked together for many years and complement each other's skills and strengths—all to the benefit of our clients.
We consider community building within our company to be mission critical. Our philosophy for maintaining a happy and healthy work environment is simple and effective: Bring positive, driven people together with smart process management, equip them with knowledge and resources, and then empower them to use their personal judgment to solve problems and improve processes. This in turn creates a better experience for our clients and business partners.